Compassionate and Efficient Representation for Parents and Children
How Does a Contingent Fee Arrangement Work in Birth Trauma Cases?
At Cappolino Dodd Krebs LLP, our birth trauma attorneys understand the emotional and financial hardships that are associated with preventable birth injury and cerebral palsy. For that reason, we offer contingent fee arrangements to better serve the parents and children affected by medical malpractice.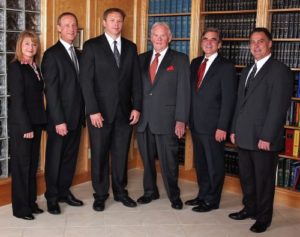 A contingent fee agreement may be able to help you and your love ones in this time of need. Contingent fees are attorney fees that are only collected if we are successful in your lawsuit. Success may mean settling the case or returning a favorable verdict for you and your family.
Ryan A. Krebs, M.D., J.D. is an experienced attorney who is committed to providing you and your loved ones with the respect, compassion, and representation that you deserve. As both a birth trauma lawyer and a doctor, Dr. Krebs has a unique understanding and background that qualifies him to handle your case. Our contingent fee basis allows you and your family to be represented without the need to worry about how you are going to pay for the justice that you deserve.
Do I Need Money Up Front to Hire a Lawyer?
Contingent fee agreements are available to help individuals and families have access to quality representation when they need it most, no matter their financial situation. When we accept your case, our firm advances all court costs. This means you do not need any money up front to file a case or any money to take the case to trial. Our court and litigation costs are repaid out of the settlement or verdict, and you do not have to reimburse our firm any court costs if we are not successful in obtaining a recovery.
The most important thing to remember is that you are under no pressure to sign any agreement. A qualified birth trauma lawyer will sit down and explain the facts of your case to you before you make any decisions regarding representation, and that is exactly the type of understanding that you will receive from our firm.
Nationwide Birth Injury and Cerebral Palsy Representation
Cappolino Dodd Krebs LLP understands the hardships that being a victim of preventable birth injury entails. Our attorneys have the experience and understanding to guide you through your representation and ensure that you receive adequate justice under the law. Whether it is erb's palsy, shoulder dystocia, or another type of birth injury, we are here to make sure that you receive proper compensation to cover the medical care and expenses that are needed for your loved ones. For a free consultation and to learn more about your family's rights contact the experienced birth trauma attorneys at our law firm today.