KTNV-TV reports that a Las Vegas doctor has been accused of drinking prior to the birth of a child who suffered severe injuries.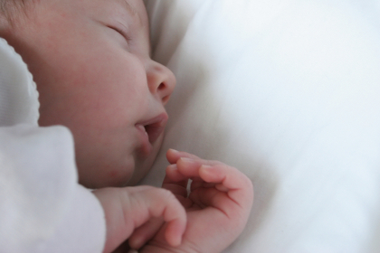 The news outlet reports that video shows Dr. Frank DeLee allegedly discussing leaving a bar just before delivering a baby. In the video, the doctor can be heard saying "wasn't that many people in the bar when I left."
A nurse also reportedly asks the doctor if he wasted a drink. The doctor was speaking to the nurse while the mother of the child was in induced labor and facing a possible C-section. The incident took place at Sunrise Hospital in May 2015.
The family of the expecting mother was recording the birthing process with a cell phone video when the conversation was picked up. DeLee reportedly discusses tequila with the nurse. It is also alleged that he showed up to the hospital in Bermuda shorts and was barefooted.
The mother claims that as the delivery was taking place, she kept telling the doctor she thought her epidural was wearing off as she could feel things and that his response was "lift your fat ass up".
"It was just jaw dropping," the mother said, according to KTNV. "I just couldn't fathom why all this was going on in the midst of me having a child."
DeLee would not comment on the allegations when contacted by the news source. In a birth injury lawsuit, the family alleges that the doctor's actions caused their child to suffer Erb's Palsy. It claims that medical experts have determined that the doctor used "inappropriate techniques by pulling" on the child's arms. The lawsuit alleges DeLee "failed to diagnose and recognize the pressure of shoulder dystocia."
Aside from the doctor, the family has also named the hospital and nurses in the lawsuit.
KTNV reports that DeLee has a "half dozen reports of possible malpractice involving insurance payouts and settlements totaling more than $2.7 million."
Malpractice During the Birthing Process Can Have Long-Term Consequences
This story is alarming—doctors have a duty to make sure they are prepared to provide medical attention when they are called into work. Medical malpractice during the birthing process can lead to deformities, brain damage, cerebral palsy, erb's palsy and shoulder dystocia.
If your child suffered an injury due to the negligence of a doctor or hospital, our Ryan Krebs, M.D., J.D., is highly qualified to handle medical malpractice cases. Contact us so we can potentially provide you with the legal advice and representation you need.
Cappolino Dodd Krebs LLP – Birth Injury Attorneys