Ryan A. Krebs, M.D., J.D.
Your Birth Injury Lawyer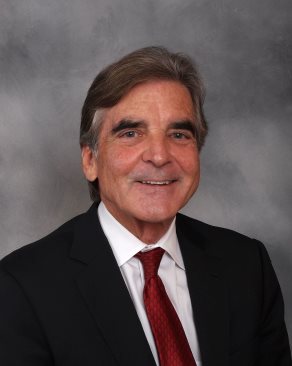 Birth injury lawyer Ryan Krebs, M.D., J.D. has believed from early on that his gifts and enjoyment of both law and medicine could be beneficial to those who need help during times of crisis. His conviction to help mothers and children who have been wronged and are in need of justice is particularly strong. Because of a combination of extensive legal and medical training, Ryan brings something very rare to the table that makes him a valuable and unique asset to any birth injury litigation.
After graduating from Southwestern Medical School in 1979, Ryan attended the University of Michigan; in 1994, he received his law degree from the University of Texas in Austin.
He is a member of the State Bar of Texas, Milam County Bar Association, Travis County Bar Association, Texas Trial Lawyers Association, and the Association of Trial Lawyers of America. Ryan is also an active member of his church through which he is involved in ministry to the community and is a strong supporter of missions both in the US and abroad.
The restoration of rights to those who have suffered great personal injury during the birth process is what birth injury attorney Ryan Krebs, M.D., J.D. considers to be at the forefront of his mission ideal. From the individual to whole societies, he considers it his duty to be a leader to insure that those who have been stripped of such rights are heard and receive a quick and just response. Ryan is proud of the firm because it reaches out to birth trauma clients and their families personally, offering an impressive array of services and experts.
When serving someone, Ryan believes that he has been entrusted with some of the most important aspects of the client's life and he acts accordingly. He does not handle such trust lightly. He readily meets this trust with personal commitment and time spent with the clients answering questions and covering any material necessary to keep the client fully knowledgeable about all aspects of any birth injury case.
Ryan Krebs, M.D., J.D. is in a unique position to help you and your family because he is a doctor and a birth injury attorney. Has your child recently been diagnosed with a birth injury such as shoulder dystocia? Ryan Krebs, M.D., J.D. is able to assist you. If your child is suffering from Erb's palsy and you feel negligence is to blame, speak with our Erbs palsy attorney. Also, if you know someone who experienced a birth injury that resulted in cerebral palsy, contact our birth injury lawyer today.