What is Cerebral Palsy?
Information Provided by a Cerebral Palsy Attorney
Experienced lawyers helping victims of Cerebral Palsy, Erb's Palsy, Baby Brain Injuries, and Shoulder Dystocia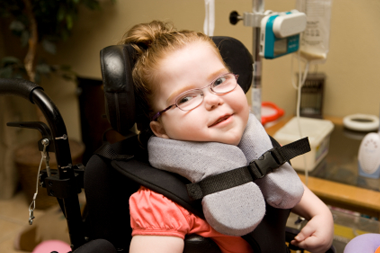 Cerebral palsy is a birth injury resulting from damage to the cerebrum, the part of the brain that controls motor skills, sensory functions, and cognitive thought. Cerebral palsy is marked by intellectual limitations, hearing deficits, vision impairment, behavioral problems, seizures, speaking difficulties, and learning disabilities.
In most cases, cerebral palsy is caused right before or during delivery if the fetus does not receive enough oxygen. Umbilical cord problems, uterine rupture, and eclampsia may all be to blame for this lack of oxygen. But whatever the reason, it is imperative that the attending physician act quickly to protect the child from ensuing brain injury – including cerebral palsy. Failure to order a caesarian (C-) section delivery, improper use of forceps or a vacuum extractor, or not protecting a baby from potential illness during passage through the birth canal are all examples of physician error that can cause cerebral palsy. Each cerebral palsy lawyer at our Texas-based firm understands the sensitive nature of these cases. A birth injury lawyer can help through this difficult time.
If your child has developed cerebral palsy, medical malpractice, negligence or error, might be the cause. Please contact a cerebral palsy attorney at our firm immediately so that we may advise you of your legal rights and get your family the financial compensation to which it is entitled. A cerebral palsy lawyer is ready to help victims of birth injury in Texas.
For a free consultation with a cerebral palsy attorney, contact Cappolino Dodd Krebs LLP now.