According to a report on DisabilityScoop.com, cerebral palsy can be accurately diagnosed in children as young as age 6 months.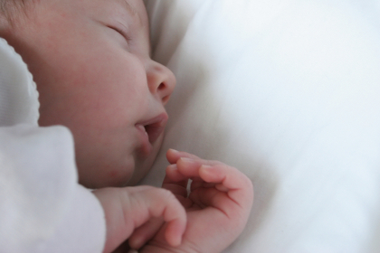 The news source reports that a study, published in the September 2017 edition of JAMA Pediatrics, found that doctors can use three tools to diagnose a child if he or she is less than 5 months old: neonatal magnetic resonance imaging, the Prechtl Qualitative Assessment of General Movements and the Hammersmith Infant Neurological Examination.
Children over the age of 5 months may be able to get a diagnosis through an MRI, the study revealed. Children who are diagnosed early or who show symptoms of "high risk of cerebral palsy" can be entered into early treatment and intervention programs.
"Early detection of high risk of cerebral palsy, followed by cerebral palsy-specific early intervention, is recommended and should be the standard of care to optimize infant neuroplasticity, prevent complications and enhance parent and caregiver well-being," researchers wrote, according to DisabilityScoop.
Cerebral Palsy: How Can I Help My Child?
There are many options available for therapy and treatment for individuals with cerebral palsy. Many advocacy groups including United Cerebral Palsy, the National Dissemination Center for Children with Disabilities, the Department of Education and the Centers for Disease Control (CDC) offer local guides that can be helpful, if you visit their websites.
Additionally, you may want to check with your local transportation providers including public, to see if there are free or reduced cost options available for disabled community members.
Financially, you may want to review your options when it comes to Social Security benefits and Medicaid payments to help offset costs. If preventable errors occurred during your child's birth, and he or she has cerebral palsy, it may also be essential to contact a cerebral palsy attorney.
The negligent medical professional or hospital staff may be held responsible for the injuries suffered by your child, if you decide to file a lawsuit. For a free discussion about your case, call 1-(800)-460-0606.
We provide medical malpractice legal services with unequaled consideration and expertise. Please click on the contact page above or fill out a case review form.
Cappolino Dodd Krebs LLP – Birth Injury Attorneys
Source: https://www.disabilityscoop.com/2017/10/03/cerebral-palsy-6-months-study/24249/