According to Bloomberg, AbbVie Inc., which manufactured Depakote, has been ordered to pay $15 million to the family of a California boy who was born with severe birth defects.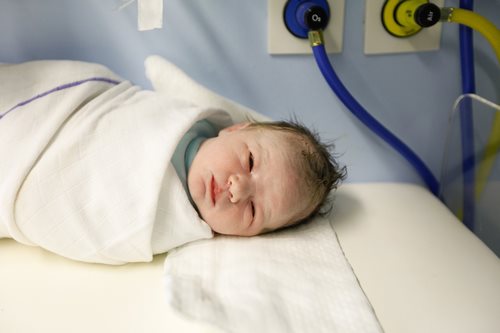 The news outlet reported that an Illinois federal jury delivered the verdict against the drug manufacturer last month. The 10-year-old boy's mother allegedly took Depakote during her pregnancy to fight bipolar disorder, which her lawyers claim led to the boy being born with spina bifida. The boy has reportedly had to undergo 12 surgeries since birth and is now confined to a wheelchair.
The news outlet reports that there are currently 700 pending Depakote lawsuits in U.S. courts arguing children's birth defects were caused when expecting mothers took the drug and were not warned about its side effects. AbbVie, which is now a part of Abbott Laboratories, still retains liability when it comes to Depakote litigation.
In court, attorneys said that the manufacturer never warned doctors that the overall risk of birth defects among mothers taking Depakote was 10.7 percent. AbbVie reportedly knew about birth issues as early as 2004, but did not start planning to place warnings on the drug until 2006 and 2007 highlighting birth defect risks.
Aside from spine injuries, Depakote has been linked to brain injuries and cognitive problems among children.
Did You Take Depakote During Your Pregancy?
As this lawsuit shows, drug manufacturers and doctors have a duty to warn expecting mothers about the side effects of any medication. Your child should not have to suffer as a result of a business not disclosing information.
Spinal cord and brain injuries among children can lead to astronomically expensive medical care and therapy costs for parents. It is also heartbreaking to see children suffer through rehab. If you believe your doctor or healthcare provider acted negligently during your pregnancy, please reach out to us today. We may be able to help you recover damages to pay for future medical costs.
Remember, our Ryan Krebs, M.D., J.D., is highly quali­fied to handle birth injury cases.
Cappolino Dodd Krebs LLP – Birth Injury Attorneys
Source: https://www.bloomberg.com/news/articles/2017-06-09/abbvie-found-liable-over-depakote-drug-birth-defect-claim